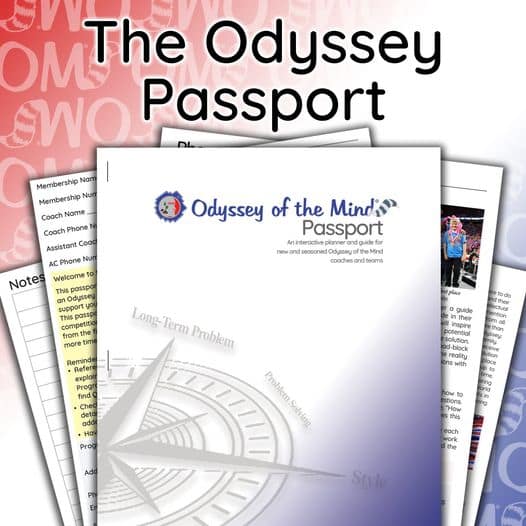 Hey OMers!
What do you call a document that keeps track of your Odyssey goals, meetings, gives you tips and general direction, and is the one place that holds all of your team's information? "The Odyssey Passport"!
The Odyssey Passport was designed to help both novice and seasoned coaches guide their teams through an Odyssey of the Mind season from the first meeting to competition. This detailed passport is an interactive, structured guide that will support you in keeping track of your team meetings, goals, objectives, deadlines, and more. Log into Members Area to get your copy of this wonderful new resource!
Please note that this Passport does not replace the Program Guide and it is not the ONLY way to solve a Long-Term Problem. No matter how closely you follow it, it is your Odyssey!