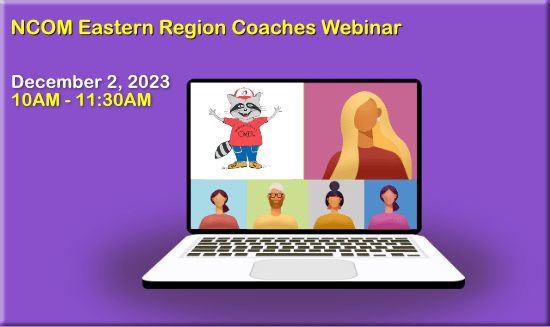 NCOM Eastern Region Coaches Webinar
Saturday December 2
10:00AM – 11:30AM
Questions about tournament logistics?
Want to get insight into coaching best practices?
Need some guidance or assistance with any issues related to OotM?
Coaches – please join our very own Eastern Region Director, Randy Burton, and other NCOME Board members for a Q&A tailored specifically to your needs. This virtual meeting is open to any Eastern Region coach and all questions are welcome. No outside assistance will be given, of course, but you will be pointed to resources that can help you and your team.
Topic: NCOM Eastern Region – Coaches Webinar
Time: Dec 2, 2023 10:00 AM Eastern Time (US and Canada)
Join the Webinar